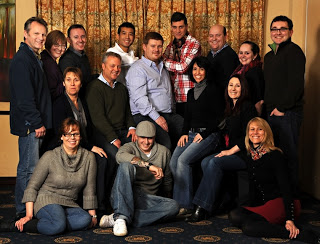 On Friday, Saturday and Sunday we had our first training courses in Ware which went really well. Easier for some to get to and harder for others.
Over the four courses we had thirty seven attending out of a possible forty limit. Two of the courses were completely full so it was a busy, exciting, and interesting few days.
One of our students has a First Class Honors Degree in Photography from the London University of Arts. She was kind enough to tell us that she had enjoyed her two Portrait days very much and had learnt a lot.
Two flew in from Dublin and were picked up from Stansted. They are considering taking the Master franchise for all of Southern Ireland.
I managed to have a one to one with most, and the variety of backgrounds and reasons for coming on the courses covered was as varied as the people. All had a story to tell, and were interesting and enthusiastic. We will do our very best to help them to achieve their objectives.
One of the biggest advantages was to be able to take one of the Portrait groups to the David MacDonald Studio for David to give them a tour before the days training began. As one of UK's most successful Portrait photographers he was able to show a full diary for bookings up until March!
Pictured above are a few of our students.
The following two tabs change content below.
Andrew Coe
Andrew Coe is great grandson of Albert Edward Coe who founded the Coe photography businesses 150 years ago. He is recognised as one of the leading teachers of wedding and portrait photography in the UK having been commissioned by City & Guilds to write the first module for the Higher National NVQ Diploma in Portrait in this field. He has also been commissioned to give seminars in New York, Las Vegas, Madrid, Cologne and many other international venues. He owns the franchise for the largest group of wedding and portrait studios in the UK which has photography contracts with many national retailers and other major brand names. He founded the first chain of one hour mini labs in the UK (all with wedding and portrait studios attached), the largest advertising and commercial studio in East Anglia, a leading professional colour lab and has trained more people to become full time photographers than anyone else in the UK.
Latest posts by Andrew Coe (see all)