Part of the content of our photography courses picks up and includes information and data we get from our Barrett & Coe studios. Anyone thinking of starting a professional photography business wants to know how much it is possible to make.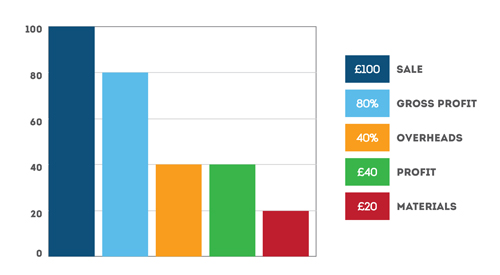 Here are some interesting figures
1. On a £100 sale to a customer the maximum you should be paying to your laboratory, framer or album supplier should be £20. This gives a gross profit of 80%.
2. 40% of that sale will go in overheads ie. rent, telephone, car etc.
3. The remaining £40 should be profit for you.
4. A large part of the overhead cost will be marketing/advertising which should be approximately £20 for every £100 sale.
One anomaly of our tax system which greatly penalises small businesses is the vat threshold rate of £79,000. Do not register for vat before you have to. If you are going to go over it you need to pass it by at least £25,000 to make it cost effective.
Barrett & Coe photography training is not just about learning to take great images but also learning the key ingredients for building a successful photography business.
The following two tabs change content below.
Andrew Coe
Andrew Coe is great grandson of Albert Edward Coe who founded the Coe photography businesses 150 years ago. He is recognised as one of the leading teachers of wedding and portrait photography in the UK having been commissioned by City & Guilds to write the first module for the Higher National NVQ Diploma in Portrait in this field. He has also been commissioned to give seminars in New York, Las Vegas, Madrid, Cologne and many other international venues. He owns the franchise for the largest group of wedding and portrait studios in the UK which has photography contracts with many national retailers and other major brand names. He founded the first chain of one hour mini labs in the UK (all with wedding and portrait studios attached), the largest advertising and commercial studio in East Anglia, a leading professional colour lab and has trained more people to become full time photographers than anyone else in the UK.
Latest posts by Andrew Coe (see all)