There are simply no other courses in Wedding and Portrait photography that enable so many students to start a successful business from home or a studio within months of joining a course.
"Good morning, I'm writing to offer my feedback on a 5 day wedding course that I've just finished with Martin Wise in Bristol.
I've attended a few wedding photographic workshops in the past which gave me some good portfolio images but they were lacking in material that one could apply to an actual wedding day and it's flow. After spending the week with Martin, and not picking the camera up until the weekend has totally changed my way of thinking regarding my business strategies.
It was a genuine pleasure to be able to sit and talk 1-2-1 about his business model and how I could apply similar thinking to my own. Very early in the week, we realised that I was further advanced in technical knowledge than some of his previous course attendees so we concentrated on my marketing strategy and sales, what happens during an actual wedding day and interacting with the various key people, before moving onto demonstrating his digital workflow… something that was a joy to be able to get fully immersed into due to the depth of his knowledge.
The opportunity to be able to attend 2 of his weddings was, of course, the highlight of my week. To be able to see Martin at work, his interactions with the clients and their guests. To see the images he aims to capture, and his time management skills. All of this, and being able to photograph at the wedding myself, giving me first-hand experience of the photography experience has given me more drive and ambition to succeed in this industry than I could have hoped for.
Martin's infectious personality, and our apparent similarity in styles, made the whole week an amazing experience. One which will help me to develop my business from where it is currently.
Martin did indicate to me that not many of his course attendees take up the option of working a wedding with him after the course. If there's one thing I would offer to future attendees, that would be to take up this option and spend a day with him 'on the job'. It's invaluable experience which I think one can ill afford to cast aside. Especially if one is new to the industry.
Once again, thank you for the course. Huge thanks to Martin and his team at the studio. I'll be recommending you to all who seek training in the future."
Peter Bland, September 2016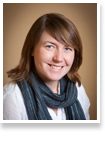 "So proud of my recent MPA Licentiate achievement. My certificate has arrived! Thank you Andrew for teaching me the foundations of the wonderful world of portraiture. Its thanks to your fantastic course that I have achieved this award."
Rebecca Barclay, November 2015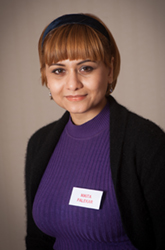 "I am sure I would recommend this course to all those who want to become professional photographers. The staff are there to make you one! I enjoyed the course, looked forward to every session and loved all the staff – very helpful and supportive."
Nikita Palekar, portrait course, June 2015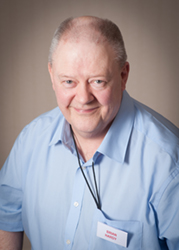 "Holding seminars at weekends was very convenient for me. A month between sessions gave me time to practice and phone people to try and arrange sittings. The seminars were well presented. They were relaxed and gave time for consolidation. All questions were answered well in a very friendly atmosphere. Advice for future candidates? Just do it!"
Brian Hardy, portrait course, June 2015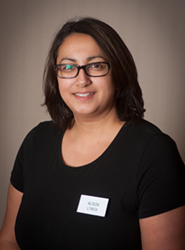 "The course gives confidence and solid advice on photography, business and technical. I have found this helpful in building on current knowledge and helps to believe in your own capabilities. Great for a beginner or someone who has been doing photography for years."
Alison Lynch, wedding course, June 2015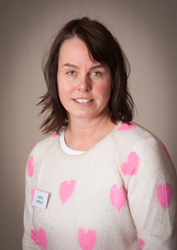 "I'm really excited and looking forward to creating beautiful images, and whether I do it as a hobby of a new career, I have a lot of options and will see where my new skills take me."
Karen Rowley, wedding course, June 2015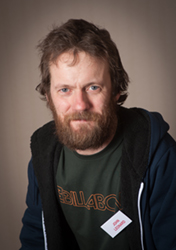 "Extremely Informative, friendly and professional. I started knowing nothing about photography and now feel confident to photograph to a high standard. Thank you for a great experience."
John Leonard, portrait course, June 2015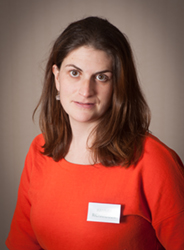 "I have studied foundation photography, Degree and Masters courses but the Barrett & Coe wedding course covered more practical business aspects. I thoroughly enjoyed the course and learnt a lot about the business and marketing side of wedding photography and how to get customers. This has helped my confidence greatly and inspired me a lot."
Hannah Richardson, wedding course, June 2015

"The course takes you from a hobby photographer to one where you could run your own business! Phenomenal for those looking for a career change. Very practical course which demystifies lighting and posing in a matter of months."
Jenny Henwood, Portrait Photography Course, June 2014

"The course has been really good and has given me a very rounded introduction to the practical aspects of portraiture, and the business side also. I would definitely recommend the course to others interested in portrait photography."
Gemma Betts, Portrait Photography Course, June 2014

"I started the course not knowing a thing regarding professional photography and even the basics of using a digital camera. From the very start of the first seminar I learnt so much regarding all aspects of photography and was made to feel comfortable asking about anything I was unsure of. I gradually got more confidence as I attended each seminar and felt all subjects were covered and to a standard that was easy to understand."
Sharon Baker, Wedding Photography Course, June 2014

"Great course – loved it and learned lots."
David Warren, Portrait Photography Course, June 2014

"I felt the course struck the right balance between practical photography and running a business. It was priced just about right and has improved my photography greatly. Thanks."
Ralph Hardwick, Portrait Photography Course, June 2014

"I found the course very helpful for me and it has clarified my idea of wedding photography. The practical work was beneficial and the business side was very useful to me, in particular the talk from Andrew on pre-wedding meeting, pricing etc."
Kirk Robb, Wedding Photography Course, June 2014

"The tagline for Barrett & Coe "fantastic photography… by very nice people" is perfect for the business. Definitely very nice people and amazing photography. In summary, the course has been great, informative and knowledgeable. The practical aspect of the course was very good. It was set up for a good level for beginners and the lighting set up was well covered."
Rizwana Quazi, Portrait Course December 2013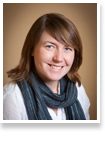 "I have really enjoyed the course and I have gained more than I anticipated, and overall, I have gained the skills and confidence to take professional images – thank you!"
Rebecca Barclay, Portrait Course December 2013

"I would recommend the Barrett & Coe Portrait Course to anyone who is interested in or would like to gain further knowledge in photography. I have learnt so much from the course receiving help and guidance from Andrew's experience and his dedicated team. A big 'thank you' to you all."
Ceri Stock, Portrait Course December 2013

"The beginning of the course laid the foundation and each seminar added extra building blocks to add to the previous blocks with plenty of theory input as the cement. It was all broken down into easy to understand sections. The camera and lights settings were very simple. Once you tried it out you realised how effective the simple approach was overall a thoroughly enjoyable experience where I learnt a great deal."
Stuart Gennery, Portrait Course December 2013

"Being my second course with Barrett & Coe I have enjoyed it as much as the first. Again found everyone to be very helpful and friendly. Very grateful for the opportunity to attend the graduation which has I'm sure given me much needed experience."
Lisa Shaw, Portrait Course December 2013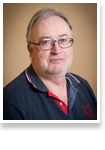 "Initially I thought the courses were expensive but seeing the number of staff involved in seminars plus evaluation time has changed my mind. Overall a fab course which I have enjoyed very much and will be sorry that one weekend per month is not with Barrett & Coe course participation. Thank you."
Terry Smalls, Portrait Course December 2013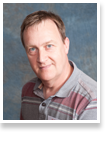 "The course has been excellent. I have enjoyed it and I have learnt so much. It has taught me the foundation of taking wonderful photographs and how to build a business. It has met my expectations and more!"
Alan Richardson, Portrait Course December 2013

"I would recommend the wedding course to those who feel they need a confidence boost as there is so much invaluable information to take in. It will give you a good grounding for those considering going it on their own and you will take away much more than you can learn in a day course."
Victoria Duva, Wedding course December 2013

"The course was very informative, covered most aspects of practical, theory and business side of photography. I have learnt a lot in a very short period. Really enjoyed the experience, and would recommend to anybody who wants to go into photography business or just wants to learn more about practical photography."
Prabhjot Virdi Smith, portrait photography course June 2013

"Well presented course. Outstanding competent tutors big plus, that every aspect of the practical side was kept simple."
Robert Leder, portrait photography course June 2013

"The course was practical, theory and experience based. Motivated by homework to practice more and improve on previous photos. Course content delivered by highly experienced professionals, experts in their areas but with lots of patience."
Alan Grocott, portrait photography course June 2013

"Thoroughly comprehensive course. Good balance between theory, business and practical. Well organised and very friendly people. Felt I learnt a lot from the course which will set me on my way in wedding photography. I'm now looking forward to starting the portrait course in July."
Cheryl Bailey, wedding photography course June 2013

"A good course spread over several months allowing me learn and develop over time. Great friendships gained and lots of tips and knowledge transferred."
Kevin Starling, portrait photography course June 2013

"Good course with lots of useful practical tips and information. Great all round."
Sarah Glanville, portrait photography course June 2013

"I have enjoyed the whole course from first seminar to the end. I have found it absolutely informative and knowledgeable and the practical side, how to use equipment in the studio."
Ranu Soor, portrait photography course June 2013

"I thoroughly enjoyed the course, and felt the balance between practical and theory was just right. The business side of the course was also just right and has given me more confidence in myself. Everyone running the course were fantastic and very friendly. I particularly enjoyed attending the wedding with Martin and am very grateful for the experience. I look forward to attending the portrait photography course at sometime in the future."
Lisa Shaw, wedding photography course June 2013

"Course far exceeded expectations. I arrived as someone with a very good understanding of the technology (camera's etc.) but knew so little about performing a professional shoot."
Gerard Dawson, Portrait Photography course

"Whether or not you intend to make money out of photography, if you are taking photos of people you'll love this course! Thanks very much."
Simon Brice – Portrait Photography Course

"Excellent Course!! Should have done this years ago if I had known. Now very inspired and very informed."
Clem Heriman – Portrait Photography Course

"A great course, I've learnt so much about photography, my camera and setting up a business. I'm really pleased with my results."
Kim Wright – Portrait Photography Course

"The course has been a thoroughly enjoyable introduction to photography as a business opportunity. The staff were friendly, welcoming and helpful and I found my self really looking forward to the weekend sessions. I would recommend this course to anyone who is thinking of pursuing photography as a business or just as a hobby."
Owen Giles, Portrait Photography Course

"This course, as well as the wedding course, has been an amazing experience both from the strictly technical (camera and photo techniques) and business point of view. I feel I learned a lot and I am extremely satisfied with the value for money invested in the courses."
Alex Manciani, Portrait Photography Course

"The course, service and experience has been second to none throughout. Thoroughly enjoying courses and amazed at how quickly it has enabled me to progress"
Mark Adams – Wedding Photography Course

"Great to have a mix of technique and commercial side of running a business in one course. I feel I've learnt a lot about how to make a profitable business from Photography."
Ros Stephens – Portrait Photography Course

"After just two days the course has imparted a great deal of knowledge. The method is simple (relatively) and is obviously tried and tested. The pace of the course is fast and the practical sessions invaluable. Thank you for all the expert tips."
Mike Haberfield, Portrait Photography course

"To have available the depth of not only photographic skills and excellence but the marketing experience and success at your fingertips, is a unique and exciting opportunity. The wide range of backgrounds not only with the tutors, but the fellow students, has given me a high degree of confidence and confirmed my choice to change my life, even at my age!"
Paul Sumner, Portrait Photography Course

"Thoroughly enjoyable. It pushed and challenged us from day one but at no point did I feel it was unachievable. I felt we were in the hands of experts and as I'm taking on a Franchise, have no doubt that I'll get the support I need."
Maggie Clothier – Portrait Photography Course

"Having never used a camera before the day I arrived to start my course, I feel having completed my exam, excited at the potential in photography before me. I felt on the day of taking my exam that everything started to click together and I can really start to enjoy taking pictures. The most important bit for me was on the practical side – taking the practice photos. Plus critique of homework was invaluable."
Amanda Bates – Wedding Photography Course

"Please find attached as promised the questionnaires completed by the couple from my first wedding. Needless to say I was delighted with the scores. The father of one of the brides (it was a civil partnership) was so impressed with me, that he's flying me over to Norway this weekend to do some work for him! Thanks again to you all."
Jeff's customer said…
"You basically planned our wedding for us and went above and beyond what was promised"
Jeff Sham, Wedding photography course

"I have found the course a lot of fun. The first day I arrived was daunting, I arrived home saying I would not go back, lots of keen photographers with a lot more knowledge than me. Boy, am I glad I went back! I have loved it. I met a tremendous bunch of people, all very different. With each session my confidence grew until I was confident enough to ask friends and family to model for me. As the course progressed so the exam day loomed. When it finally arrived I was so absorbed by what I was doing any nerves I had went unnoticed!"
Debbie Le-Core, Portrait Photography Course

"Information packed two days covering many of the topics in a practical hands on way. Lots of homework now to develop the skills. Many thanks for informative and fun course start"
Bernie Ramsay – Wedding Photography Course

"I will be taking the next step in becoming a professional photographer and joining the Barrett & Coe franchise. They have provided the support and advice complete with confidence building training to help fully support the set up and successful running of a fully running studio. The two words of advice I can give if you're looking for a career in wedding or portrait photography is DO IT."
Gregg Smith – Portrait Photography Course

"The course has been great. I always went back to work on a Monday and hated being there due to the buzz created on the course, I wanted to drop everything and just do photography!"
Hayley Cronin, Portrait Photography Course

"Amazed, astounded in fact!. The amount of information I have learnt and how much my images have improved since the beginning. I have loved every minute of it (including the real time exam tension!) and feel completely confident taking the next steps to launch into my photography career. The course has given me such a broad spectrum of the type of portrait images I can take and importantly how to apply sales and marketing techniques to really make it a profitable business.
I have found every seminar inspiring, giving me lots of enthusiasm and confidence. Andrew's winning formula really works and to meet a top ten UK photographer was also a highlight. I wouldn't hesitate to recommend the course to friends, its been worth every penny, a big thank you to the B&C team."
Susan Box, Portrait Photography course

"I am amazed at some of the shots I am producing as I started here without ever touching a camera, I only bought my camera two days before the start of the course."
Natalie Bilston, Portrait Photography course

"Great overall course that focuses strongly on the business and commercial aspects of a photography business. The course has a good approach that breaks the process down into manageable sections and teaches you how to take professional shots that have been a pleasure to share."
Richard Ellis, Wedding Photography Course

"The course provided me a very comprehensive introduction to portrait photography which was inspirational. The balance between practical and business advice was just right and has left me feeling very confident about my future options."
Hazel Faint – Portrait Photography Course

"In the Barrett & Coe portrait photography course we covered several subjects, some of which I found to be useful revision, such as environmental photography and Hollywood makeover, some of the stuff was entirely new to me such as pet photography and scoring photographs for contests.
The session I enjoyed the most was the Hollywood makeover session. This is promoted as an extra to the normal portrait or event photography session. It is done quickly and is supposed to lead to extra sales. The set up was straightforward enough, and we practised on models, and I was quite happy with the results."
Luke Fisher, Portrait Photography Course

"It was a very good course, I have learnt a lot about studio lighting, posing, and technical camera information. The tutors are all very professional and at the top of their game. The marketing advice for starting up a business was invaluable, and very well presented. I feel confident enough to take the next step and start my own business. I would recommend the course to anyone looking to do portrait photography."
Linda Meacher, Portrait Photography Course

"I would strongly recommend that anyone who is interested in a Photography business enrol on a Barrett & Coe photography course. I learnt a lot about marketing, which I did not previously on other courses I attended."
Eveline Buenno – Portrait Photography Course

"A great stepping stone to learning photography with a business in mind"
Robert Jackson, Wedding photography course

"The course is over and I would like to thank all B&C team for a fantastic time. You made me feel welcome and I really learnt a lot. Special thanks to Andrew who convinced me to join the course.
I am planning a move to Australia and looking to establish a photography business so I will keep in touch. Who knows what the future holds? Should B&C wish to expand in the future our paths might cross again!"
Agata Sladek, Portrait and wedding Photography course

"The course really de-mystifies the wedding to a level that means I can confidently talk to prospective clients. I'm now impatiently eager to do my first wedding rather than being quite apprehensive.
Ian Wilson, Wedding photography course

"A great introduction to studio portraiture. I now feel confident that I have a base from which to build my skills in lighting, posing and getting expression from my clients"
Sue Burton, Portrait Photography course

"The course was excellent. I now have the knowledge to be comfortable shooting a wedding."
Paul Brooks – Wedding Photography Course

"Forget what you already know, be open minded and prepared to learn!"
Andrew Ginger, Wedding photography course

"I  have thoroughly enjoyed the whole course, I have learned so much and improved my photography and feel much more prepared and confident to tackle a wedding. I was on track with the shots taken at previous weddings however with what I have learnt my future weddings will be so much better. I have come away from each session buzzing with excitement and energy. It is a good course that I would definitely recommend. Thank you – I have learnt so much!"
Denise Brown, Wedding Photography Course

"The course has given me the confidence to set up a portrait shoot and the skills to execute one to a good standard. I was surprised at how quickly I picked up the skills and this is obviously a reflection of the high quality of teaching. The staff have been very helpful and friendly as are very willing to give you advice even when our questions are probably very basic."
Alex Parker, Portrait Photography Course

"I couldn't have done my first wedding without this course. Understanding the timings of a wedding was useful, and being told to have confidence and not to undersell yourself was really beneficial"
Victoria Cook, Wedding photography course

"Informative, friendly atmosphere and this wedding course had a really good group cohesion. Both Andrew and Grahame worked hard to fulfil the remit of the course right up to the last minute. Any rare moments of waiting was filled by question and answer sessions. Until ready to progress with the next element to be covered Grahame even gave up some of his lunch time to ensure everyone was happy. This course had a way of making you see the unforeseen problems encountered, and gave ways to avoid or remedy many situations. The business acumen you will accumulate on this course will undoubtedly steer you away from many pitfalls a new business would encounter. This course is an absolute must for anyone wanting to seriously make a living from Wedding Photography."
Sam Herron, Wedding Photography Course

"Enjoyable, informative, inspirational."
Toni Banerjea – Portrait Photography course

"I found the whole course excellent, a well balanced combination of practical photography skills with essential business knowledge."
Clare Morgan Hare, Portrait Photography course

"I found the course useful to learn about lighting, posing and all areas of marketing for wedding photography. The tutors helped as much as they could in every way."
Lucy Johnstone, Wedding Photography Course

"It was very enjoyable and I learnt so much. I'm looking forward to attending the Portrait course."
Alex Manciani – Wedding Photography Course

"I found the course to be fully supportive in both the business management side of things and the practical tuition of taking photos. All of the members of Barrett & Coe are extremely friendly and helpful."
Gregg Smith, Wedding photography course

"Informative, challenging and exciting – can't believe that in only two days I have been able to generate excellent portrait images."
Bernie Ramsay, Portrait Photography course