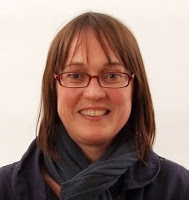 Following our Portrait course that finished on January 7th, Catherine Price who achieved a Grade 1 Barrett & Coe diploma wrote:
"The course has given me an amazing amount of confidence which was one of my main objectives. I have come home from each visit full of enthusiasm and confidence. The course is so practical and directly relates to real life.
The staff have been lovely. Brian and Andrew clearly are very experienced and knowledgeable and always happy to impart this to others. Expert knowledge and advice is worth paying for and so on this basis I feel it has been money very well spent.
I would advise anyone thinking about taking the course to stop thinking about it and sign up and give it everything they can."
There simply are no other courses in Wedding and Portrait photography that enable so many students to start a successful business from home or a studio within four months of joining a course
The following two tabs change content below.
Andrew Coe
Andrew Coe is great grandson of Albert Edward Coe who founded the Coe photography businesses 150 years ago. He is recognised as one of the leading teachers of wedding and portrait photography in the UK having been commissioned by City & Guilds to write the first module for the Higher National NVQ Diploma in Portrait in this field. He has also been commissioned to give seminars in New York, Las Vegas, Madrid, Cologne and many other international venues. He owns the franchise for the largest group of wedding and portrait studios in the UK which has photography contracts with many national retailers and other major brand names. He founded the first chain of one hour mini labs in the UK (all with wedding and portrait studios attached), the largest advertising and commercial studio in East Anglia, a leading professional colour lab and has trained more people to become full time photographers than anyone else in the UK.
Latest posts by Andrew Coe (see all)