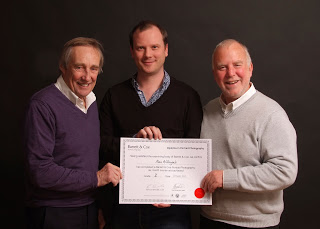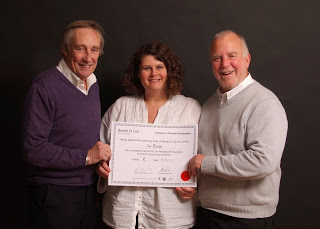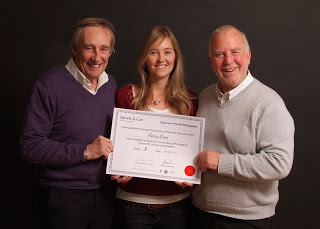 Another Course Final weekend with the awards of the much coveted Barrett and Coe Diplomas
I nearly did not make it owing to cancelled flights coming back from Switzerland after an early start to the skiing season. In all it took more than twenty four hours but I eventually made in time to score all the entries with Brian.
Shown above are a couple of the award winners. Pictured top, Alan Willingale (attained grade 2 for the portrait course), middle, Sue Burton (attained grade 2 for the wedding course), pictured bottom, Melissa Quinn (attained grade 2 for the wedding course)
Taking place here this morning is an Emmas Diary Focus Meeting with nine interested parties including photographers, tele call staff, and admin etc. A real brainstorming meeting to make sure we get the most out of these leads.
The following two tabs change content below.
Andrew Coe
Andrew Coe is great grandson of Albert Edward Coe who founded the Coe photography businesses 150 years ago. He is recognised as one of the leading teachers of wedding and portrait photography in the UK having been commissioned by City & Guilds to write the first module for the Higher National NVQ Diploma in Portrait in this field. He has also been commissioned to give seminars in New York, Las Vegas, Madrid, Cologne and many other international venues. He owns the franchise for the largest group of wedding and portrait studios in the UK which has photography contracts with many national retailers and other major brand names. He founded the first chain of one hour mini labs in the UK (all with wedding and portrait studios attached), the largest advertising and commercial studio in East Anglia, a leading professional colour lab and has trained more people to become full time photographers than anyone else in the UK.
Latest posts by Andrew Coe (see all)