Gill Alexander, who owns the Barrett & Coe studio in Leatherhead, was recognised by the Master Photographer's Association (MPA) at the recent Master Photographers Association National Awards 2013-14. She won a Merit Award for the image featured above.
Last week Gill wrote:
"My job is so varied! This week has seen two sets of twins, various clients, others turning up late, or a week early, during another shoot! And also a jive lesson at a BNI group, taking photos of the Mayor, and finally being chauffeured around a golf club in a buggy, for a brochure shoot! What will tomorrow bring!!"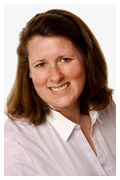 Two years ago Gill, who had previously been working as a dental nurse, decided to change career and joined Barrett & Coe photography courses. She achieved a highly coveted Grade 1 on the wedding photography course in October 2011 and then went on to complete the portrait course in April 2012, also achieving a Grade 1. She opened her studio in May 2012.
Typically, like many graduates of our photography training Gill has quickly established herself in her new career as a leader in photographic excellence.
The following two tabs change content below.
Andrew Coe
Andrew Coe is great grandson of Albert Edward Coe who founded the Coe photography businesses 150 years ago. He is recognised as one of the leading teachers of wedding and portrait photography in the UK having been commissioned by City & Guilds to write the first module for the Higher National NVQ Diploma in Portrait in this field. He has also been commissioned to give seminars in New York, Las Vegas, Madrid, Cologne and many other international venues. He owns the franchise for the largest group of wedding and portrait studios in the UK which has photography contracts with many national retailers and other major brand names. He founded the first chain of one hour mini labs in the UK (all with wedding and portrait studios attached), the largest advertising and commercial studio in East Anglia, a leading professional colour lab and has trained more people to become full time photographers than anyone else in the UK.
Latest posts by Andrew Coe (see all)