Featured above is Richard Toy, an ex student from our photography courses, who is has recently opened a Barrett & Coe studio in Swanley.
"Once again, thank you for the course. Huge thanks to Martin and his team at the studio. I'll be recommending you to all who seek training in the future." Read latest course feedback >
What makes us the best?
We provide the most comprehensive wedding photography training in the UK
You can start earning money from wedding photography immediately after completing four seminars
The most experienced wedding photography trainers in the UK
Our wedding photography course is intended for those with little or no previous photographic experience
The only wedding course that will provide full, immediate and ongoing support to create your wedding photography business
Learn how to get enquiries, convert them to bookings, which products to provide and how much to charge.
After the course you will look like you have been taking wedding photographs for 10 years
Take advantage of our extensive tutorial and mentoring programme including:
Email critiques
Skype/FaceTime consultations with tutors
Advice and assistance with Business Plan and Marketing Plan over a four month period
Wedding Photography Seminars
3-day course £745
(held over consecutive days)
DAY1 – Business essentials, equipment, sales and marketing
DAY2 – Camera skills, posing and mock wedding practice
DAY3 – RAW digital workflow, essential editing skills and product design
5 day course £1495
(held over consecutive days)
Attend Day 1, 2 and 3, plus add an extra 2 days and the chance to attend a real wedding.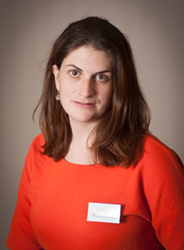 "I have studied foundation photography, Degree and Masters courses but the Barrett & Coe wedding course covered more practical business aspects. I thoroughly enjoyed the course and learnt a lot about the business and marketing side of wedding photography and how to get customers. This has helped my confidence greatly and inspired me a lot." – Ex student Hannah Richardson

"A year on from graduating from the course, I have created my own business with over 25 weddings booked for this year, which I am totally astounded at. My target was 10, but I have marketed myself a lot; got a great website (I think) and really gone for it. This is just a quick email to thank you all for your help and to say just how great I thought the course was; this time last year I could only dream of being where I am." – Ex student Andy Blair
Read more testimonials >
How can I book on the course?
Please call 01603 629 739 to book