Congratulations to baby Carter who has been named as Baby of the Year 2021/22!
Carter received his prize, a cheque for £5000, at a special presentation event at Barrett & Coe Lichfield with his parents Bronwen and Mitch.
The video above features Jenny Plunkett (Baby of the Month) and photographer Matthew Preston, owner of Barrett & Coe Lichfield who captured the winning image.
This is Matthew's first success in our annual competition, and he's the second Barrett & Coe photographer to achieve this accolade. Matthew told us:
I am absolutely delighted to have captured a Baby of the Year winning image – my studio has just celebrated the fifth anniversary of its opening, and what better way to celebrate!"
Congratulations to all Baby of the Year finalists, to Carter on his success, and to Matthew for capturing the winning portrait!
Call 01543 226194 to make an appointment with Matthew
Click here to visit Matthew's Facebook page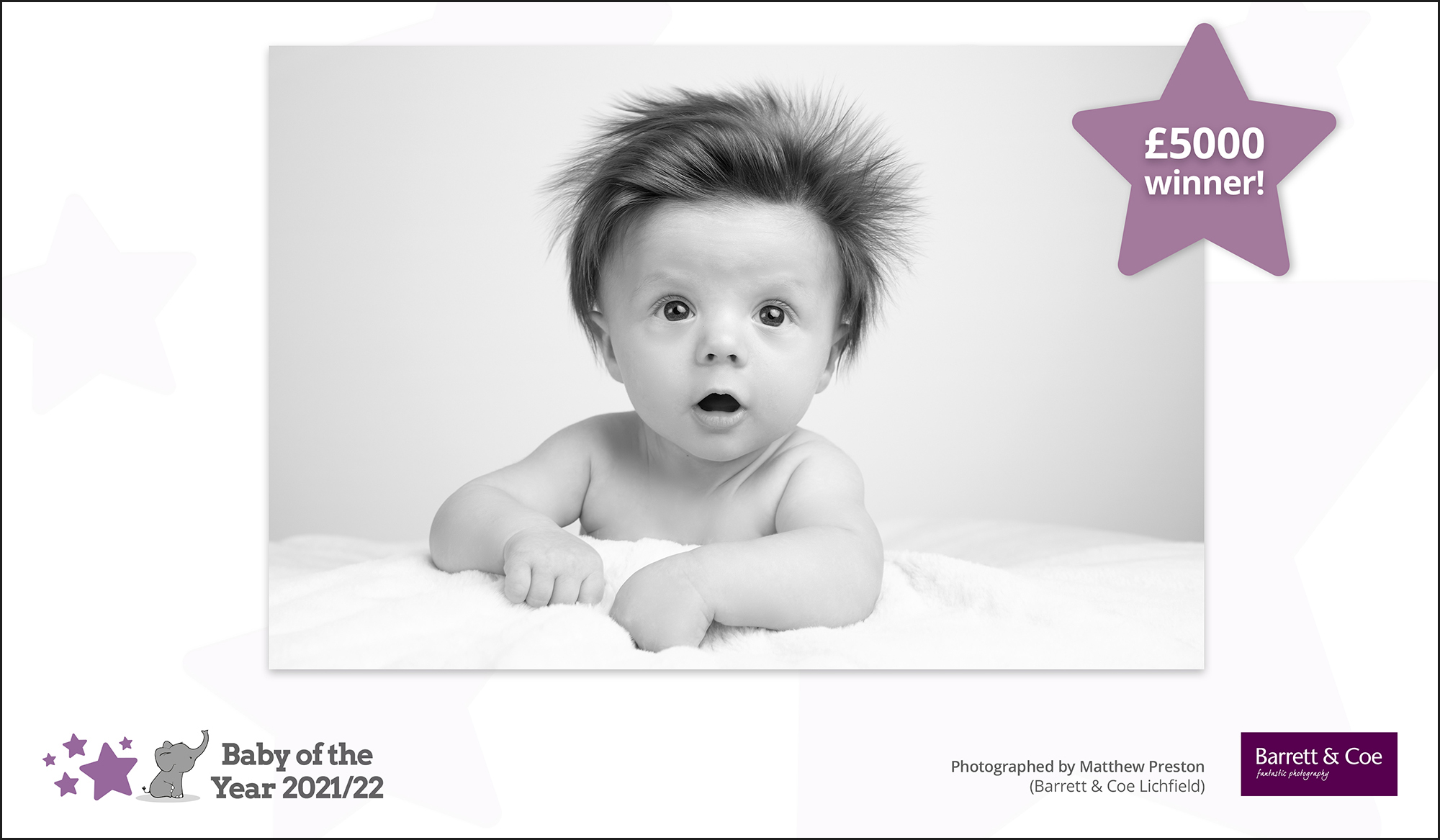 "We couldn't believe it! We're over the moon for Carter!"
Carter's mum Bronwen