Make a career out of portrait photography – Barrett & Coe course graduates have opened part-time or full-time photography business all over the UK. Over 200 Barrett & Coe course graduates have made the transition and started their own business.
Adrian Bullers is one of the many past Barrett & Coe students who has set up his own photography business in Bedford. Adrian specialises in portraits and has gone on to become an award-winning photographer.
Adrian says "I specialise in portrait photography and believe one of the most valuable assets customers come to me for is my time. When you commission a photographer, you should be investing in a service with someone who has also invested, not only in professional equipment, but both time and money, entering awards and gaining qualifications to provide the professional and expert experience you expect from a photo shoot."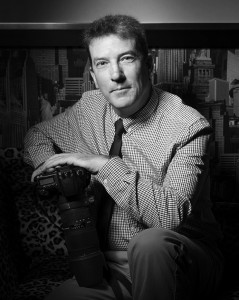 Adrian has always had an interest in photography and took it to a new level over twelve years ago by enrolling on a Barrett & Coe Portrait Course, followed by the Wedding Course. This gave Adrian the grounding to go full time as a photographer and since then he has built on his skills by studying with many top award winning photographers and achieving further qualifications and awards himself. Now he can add being a winning photographer for the January 2015 Baby of the Month competition to his list!
Adrian specialises in new born and babies, family and pet portraits, along with other services. He says "it's not every day you trust someone with portraits for yourself or your loved ones, and I take that trust very seriously". The studio is fully equipped and located in Bedford on the High Street, opposite Barclays Bank.
Click here to visit Adrian's website