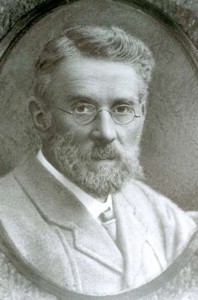 Families throughout the UK are being invited to celebrate 150 years of innovative and exciting portrait photography from Barrett & Coe – a business began by Albert Edward Coe in Norwich in 1864 – marking this very special occasion with a fantastic new opportunity for all their customers old and new across the UK.
Every family that has a portrait session with one of the 25 Barrett & Coe studios, located throughout England and Wales and in Aberdeen in Scotland from June 2014 onwards will have their images stored and viewable online so that so they can share them with their extended family and friends through Facebook and all social media channels.

Memory Lane by Barrett & Coe is a unique idea that takes family photography into the digital age with the creation of an online album dedicated to the family. This service, in addition to the popular family portrait experience is free for a limited period.
The Memory Lane experience does not stop at the images from the 2014 session, all future family photo sessions that take place at any Barrett & Coe studio will also be added so that the changing faces of the different family members are recorded and will make a perfect souvenir for all the family to enjoy in years to come.