In the latest issue of Digital Photographer magazine Barrett & Coe course tutor Elaine Sheppard is featured in "Start your own studio". Find out what it takes to start your own photographic studio from marketing to the essential skills you need.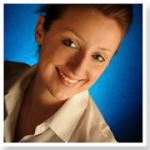 Below are extracts of Elaine's advice:
1. Don't consider opening a studio business if you only enjoy taking pictures – 80 percent of your business will be about sales and marketing
2. Ensure you have a robust business and marketing plan in place from the start, with the right level of investment, working capital and marketing budget to hand
3. Be prepared to be available when your target clients are available.
For more information on our photography courses call 01603 629739 or request a brochure
The following two tabs change content below.
Andrew Coe
Andrew Coe is great grandson of Albert Edward Coe who founded the Coe photography businesses 150 years ago. He is recognised as one of the leading teachers of wedding and portrait photography in the UK having been commissioned by City & Guilds to write the first module for the Higher National NVQ Diploma in Portrait in this field. He has also been commissioned to give seminars in New York, Las Vegas, Madrid, Cologne and many other international venues. He owns the franchise for the largest group of wedding and portrait studios in the UK which has photography contracts with many national retailers and other major brand names. He founded the first chain of one hour mini labs in the UK (all with wedding and portrait studios attached), the largest advertising and commercial studio in East Anglia, a leading professional colour lab and has trained more people to become full time photographers than anyone else in the UK.
Latest posts by Andrew Coe (see all)