Paul Milsom, owner of the Barrett & Coe Kingston-Upon-Thames studio won the Best Creative and Media Sector Business category at the Kingston Business Excellence Awards 2013.
The Kingston Business Excellence Awards is an exciting programme developed and organised by Kingston Chamber of Commerce, in partnership with Kingston First and the Royal Borough of Kingston upon Thames, to celebrate the outstanding talent which makes Kingston unique.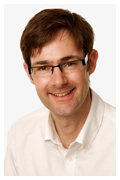 As the winner of this category, Paul was able to demonstrate among other things, the following:
• A comprehensive marketing and communications plan.
• Clear strategy for business growth and sustainability.
• Innovative approach to delivering creative output that achieves client objectives
• Effective measurement of return on investment for their clients.
• Strong Business/Financial/Market Performance
Paul said of his success "I was delighted to win the award. We know that our customers are enjoying what we do but it's also great to have recognition from the judges."
Shown above are a selection of images photographed by Paul.
The following two tabs change content below.
Andrew Coe
Andrew Coe is great grandson of Albert Edward Coe who founded the Coe photography businesses 150 years ago. He is recognised as one of the leading teachers of wedding and portrait photography in the UK having been commissioned by City & Guilds to write the first module for the Higher National NVQ Diploma in Portrait in this field. He has also been commissioned to give seminars in New York, Las Vegas, Madrid, Cologne and many other international venues. He owns the franchise for the largest group of wedding and portrait studios in the UK which has photography contracts with many national retailers and other major brand names. He founded the first chain of one hour mini labs in the UK (all with wedding and portrait studios attached), the largest advertising and commercial studio in East Anglia, a leading professional colour lab and has trained more people to become full time photographers than anyone else in the UK.
Latest posts by Andrew Coe (see all)