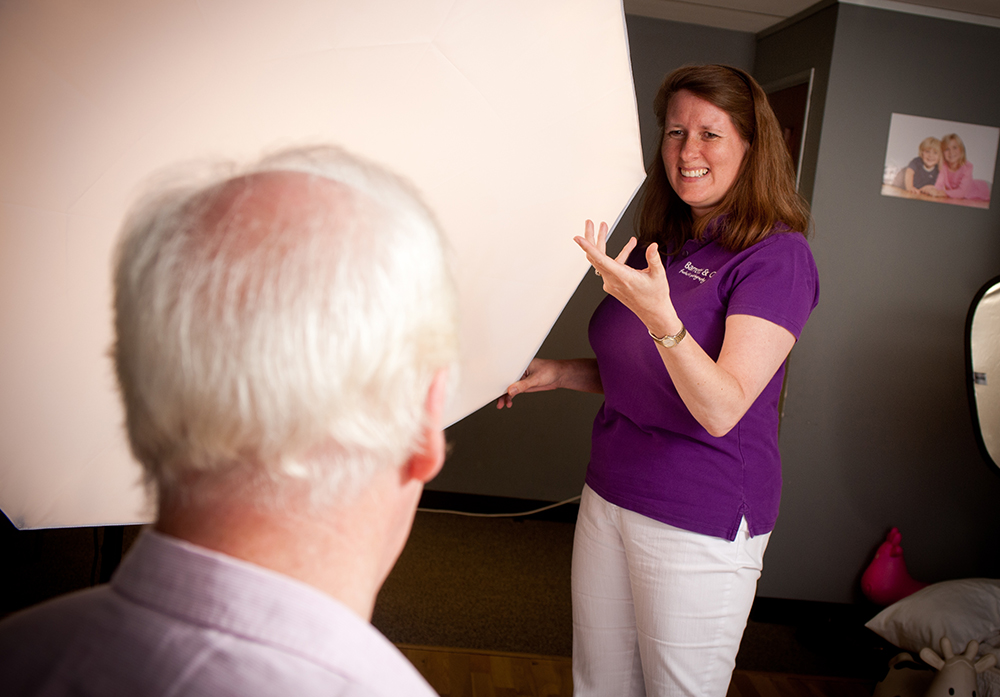 If you are seriously interested in the Barrett & Coe Franchise these are the steps you need to take:
Initial telephone discussion with Jennifer Plunkett, Franchise Recruitment Manager.
This will help you ascertain whether or not a Barrett & Coe Franchise might be suitable for you.
A Skype/FaceTime interview with Andrew Coe (Principal and Founder)
A meeting in Norwich at the Barrett & Coe Head Office, with Andrew Coe, to explore in detail the full extent of the Barrett & Coe Franchise opportunity. If appropriate, you will be provided with a confidentially agreement and Franchise application form.
Upon return of the application form and confidentially agreement; you will be provided a copy of the Franchise agreement which you can take to your legal advisor.
If both parties consider that there is a good possibility that they would like to proceed, you will be invited to pay a £2,000 + vat deposit. At this stage there is no commitment on either side.
Upon payment of the deposit you have access to the guidance of our Managing Director Elaine Sheppard, who will complete (with you) a very detailed budget and she will assist you with the location of suitable premises. You will be given the opportunity to visit at least two Franchise studios, with a full day in each.
If either party does not wish to proceed your deposit is returned, less any expenses incurred by Elaine Sheppard.
Upon signing the Franchise agreement it normally takes 3 months you complete your training and set-up your studio. Much of your training is on a one-to-one basis in various locations.
I haven't even taken the family holiday photos, could you really train me?
During the last four years we have trained more than 200 people with absolutely no experience to take stunning and exciting images. The MPA (Master Photographers Association) recommend Barrett & Coe to anyone wishing to learn portrait or wedding photography.
Do I need to be artistic and/or creative?
If you are, great but we can teach you how to become a highly successful and respected photographer regardless of your artistic talent.
I haven't got any equipment
We prefer you not to have any when you start a course. We will cover all the options early in the course so you can be sure it is the right equipment for you and your needs.
I am completely un-technical and know nothing about digital or computers!
This doesn't matter at all. Our training breaks everything down into very simple, easy to use methods and systems.
What is the difference between the Portrait and the Wedding course?
In order to take a good wedding photograph it is necessary to be an accomplished portrait photographer, but you will not have covered the specialist portrait products ie. makeover, high-key (white background), pets, babies etc. Neither will you have covered the complex area of portrait marketing and selling.
If you do the portrait course you will not be able to do a wedding because you will not know the sequence and method. The images produced by students who have trained to do wedding photography with us and achieve a Grade 1 or 2, look like they have been doing wedding photography for 10 years.
Will I receive a qualification?
Yes! You can attain either a Grade 1, 2, or 3 Photography Diploma. Approximately 15% of our students achieve top marks, a Grade 1. The majority receive a Grade 2, which qualifies them to become potential franchisees.
I definitely want a Barrett & Coe Franchise; can I sign up prior to the course?
No! Unless you choose the Fast-Track route when different conditions apply. We want to be sure that you are comfortable with the franchise before you make a commitment.
We also want to be sure you attain our standards.
What if I reach the standard and the postal code area I want to operate a franchise is gone?
You may pay a £1,000 deposit to reserve your area. This is refundable if we do not offer you a franchise.
What if I decide not to take a franchise at the end of the course?
There is no obligation to take a franchise. You will have learnt an enjoyable skill from which you will be able to earn money for the rest of your life.
How quickly will I be able to earn money with my camera?
Many of our portrait students have taken in excess of £500 for portrait sittings after the SECOND portrait seminar, thereby paying for their course out of earnings before the course finishes. Weddings usually take longer to produce an income because most brides book 6-12 months ahead.
As a franchisee what ongoing support will I receive?
We will provide ongoing technical and marketing support together with telephone and email support.
If I am seriously considering a franchise and have paid a deposit, may I meet existing franchisees?
Yes, we will invite you to one of our Franchisee Wedding or Portrait training days where you will be able to meet and to talk to existing franchisees.
Make an enquiry to find out more about the Barrett & Coe Franchise >