This video features company founder Andrew Coe during September 2009 at the National Franchise Exhibition, NEC, Birmingham. There have been slight alterations to the Franchise since then.
Our franchise proposition
A Barrett & Coe Photography Franchise is a passport to more than business success alone. Take our knowledge and experience to help you build a professional, creative and profitable photographic business.
Whatever your background we can train you to take professional photographs. In our experience we have often found people surprise themselves in what they are able to achieve in a very short time. Our current franchisees include a former banker, lawyer, accountant, IT manager and property developer. Many franchisees are parents with young families.
Designed to provide high income potential
Our aim is to be the best supported franchise network in the UK. We want to help you every step of the way and will be on-hand to give you the skills, support and encouragement to get your business off the ground and beyond.

Be sure its right for you
You may be wary of committing a large capital sum to buy a Franchise. Our photography training allows you to "try before you buy". You can attend one of our nationally recognised Wedding and/or Portrait training courses held over a period of four months with regular seminars to help you decide if our Franchise is right for you.
To take this route you will require a minimum of photography equipment. Any course fees paid will be deducted from the franchise cost should you be apply and be accepted for a franchise at the end of your course. Once your course has started, you have the opportunity to visit one of our studios and potentially accompany leading professional photographers on assignments.
Our training is unique
Each course culminates in a full day of practical and written work covering photography, marketing, business systems and photographic theory, in order to achieve a Barrett & Coe Photography Diploma qualification.
Franchise support
If you choose a Barrett & Coe Franchise you will find the support to start-up your business to be extensive and varied, including the following:
National marketing generating family and baby bookings
Wedding enquiries generated from our website
Minimum of 8 training days per year
Support from other experienced Franchisees
Access to proven successful marketing literature
Consultancy service on any aspect of your business
Access to a Business Information System (BIS) providing efficient studio management
Franchise flexibility to suit you
Easy-Track Franchise £8,500+vat (less any course fees paid)
This franchise is designed for those who want to start on a part-time basis, either operating from home or a studio but with a view to being full-time with a studio within three years.
Find out more >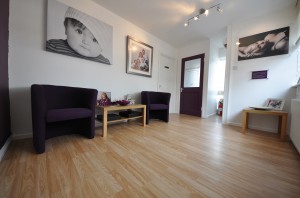 Fast-Track Franchise £12,500+vat (less any course fees paid)
This franchise is designed for those who want to be up and running with a studio in 3-4 months. There is a tailored fast track programme and support for the full business set up, from training to your studio opening. Find out more >
Business leads from day one
We have national contracts in place for baby, family and pet portrait bookings with Emma's Diary, Activity Superstore (Argos, Boots, Co-Op, Debenhams, Next, WHSmith and Wyevale Garden Centre), the National Childbirth Trust (NCT), The Daily Mail, The Mail on Sunday, Foresters and Sassy Bloom. Some of these contract require a studio. There are other ongoing portrait promotions and we achieve consistently high prominence on internet search engines including Google for wedding enquiries.
Franchise benefits
We will give you access to:
Professional training to take cutting-edge images
A gateway to recognised professional qualifications
A supply of reliable business leads, backed up by a professional telemarketing appointment service
Full business set-up and launch support
Branding and marketing support
A continuous training and development programme
Full network support from fellow franchisees
The support of a national brand including national marketing and promotions
You will need additional funding for:
Photographic equipment
The Barrett & Coe Business Information System (BIS)
Sales literature, brochures, sample products and marketing materials
Franchise induction
We provide a comprehensive and effective support and development programme which takes a new starter at initial induction through to an established and successful franchisee. This includes an intensive induction programme, marketing planning, national franchise days and much more.
Make an enquiry to find out more about the Barrett & Coe Franchise >