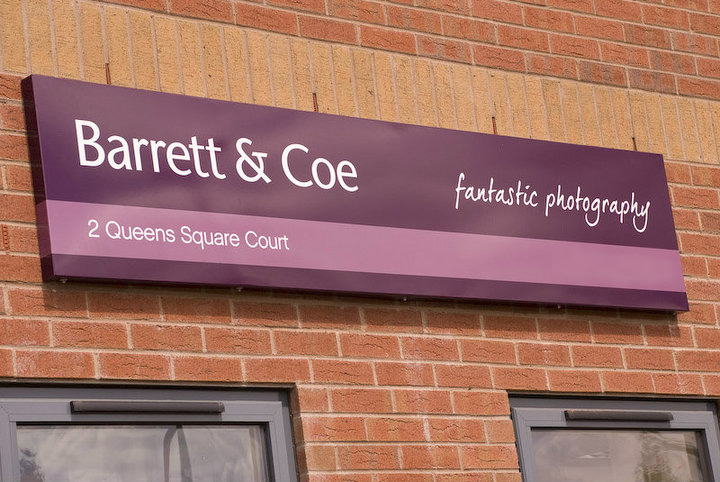 Considering a new career but don't want to go it alone? A Barrett & Coe Photography Franchise gives you the support and training you would not receive by trading independently. Our ultimate aim is to be the best supported franchise in the UK, join and benefit from the following to kick start your new career:

Proven track record
Since forming 1995 Barrett & Coe have continued to develop our Franchise model in Wedding, Family and Baby photography. We have trained people from varied backgrounds including banking, IT, marketing, the oil industry, technical services etc. making opening a Franchise an attractive option for those considering starting a career in photography. We offer customers the highest standard of photography and ensure our Franchisees have the training and skills to achieve successful results.
Brand strength
Barrett & Coe are recognised as a national brand that is shown by the partnerships we hold with Emma's Diary, Activity Superstore (Argos, Avios, BHS, Boots, Clintons, Debenhams, Menkind, Next, Superdrug, WHSmith, Attraction World and Express Gifts), the National Childbirth Trust (NCT), The Daily Mail, The Mail on Sunday and Foresters. This strength gives our Franchisees the advantage of regular family and baby photography appointments and leads to help build their business. We have worked with our photography-processing partner for over 15 years that ensures that each franchisee has access to the latest photography products to ensure customer satisfaction.
Training and support
Each Franchisee benefits from our professional photography training and induction programme to take kick-start their franchise. This is backed up by a Franchise manual and support and mentoring scheme that offers help and advice from existing, experienced franchisees.
Studio and business set-up
Throughout each franchise we provide access to a real time Business Information System (BIS) helping to you monitor sales figures, budgets and to watch their business go from strength to strength. When each franchise begins we provide assistance in the search for a suitable studio premises, guidelines for photography display products, furnishings and marketing support to ensure all branding and promotional materials are uniform. This support will guide each Franchisee in the early stages of maximising their initial franchise investment.
In order to achieve success you need to be hardworking, driven and enthusiastic, as this is a business opportunity where the efforts you put in will have a direct impact on what you achieve during the Franchise.