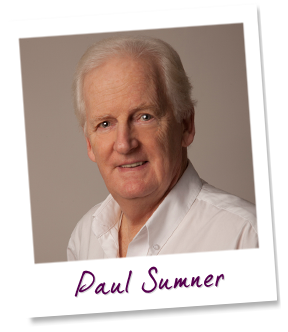 The Barrett & Coe franchise is a natural extension of my life – a long passion for photography, and previous experience with my part time photographic businesses. I chose the photography franchise route in order to gain access to a wide net of the marketing and support, along with the group experience of other franchisees.
I was involved with shipbuilding as a project manager, working mainly overseas for British firms. Alongside this, I was always a serious photographer working mainly non-commissioned, for local schools and charitable associations wherever I was based. I held a 10 year semi-professional appointment as a part time photojournalist in Borneo, producing articles that were illustrated with my images. I had a few front pages and also regular articles published for the Royal Brunei Airlines in-flight magazine!
I took a leap of faith into my photography after the more recent years in the defence industry became more highly stress driven, and applied for early retirement to change my life before it changed me. I am using my retirement settlement to fund my franchise, rather than borrow or invest in a poor return.
I enrolled with the Barrett & Coe Portrait Photography Course, whilst considering the franchise route – prior to completion I later enrolled with the Wedding Course. During the latter course I applied for a Barrett & Coe area before the final launch into the franchise. During this period, I was advised on national Barrett & Coe cost and income among the UK franchises, allowing me to consider my own position for possible income and investment.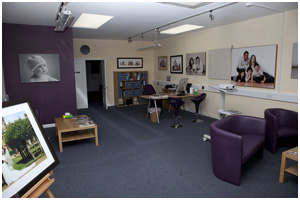 Now that I'm up and running, I break my week into 3 streams of activity, being family, studio and marketing. The main working days of the week are divided with 4 or 5 in the studio and 1 or 2 for marketing activity. It is possible to combine one day for both disciplines. A studio day starts around 9am, with prepping and confirming in my mind the run of the day with appointments; meet and greet (I really enjoy meeting and interacting with the clients), make tea, engage clients in conversation, the photo-shoot and taking time latterly again with the client to continue the experience – it is not a splash and dash into my world, leaving empty. Marketing is the larger element of the business and requires considerable time and effort to generate the leads.
Taking the leap of faith was a big challenge. I was always a customer focused professional in my career; that has not changed, but it is a new skill to manage a marketing programme which provides the cornerstone for the business.
Of course there is a life change as working for oneself is a huge consideration and one not to be delusional with. My photography has moved to a new level, encouraged by both the training received and the confidence of my own ability. The level of effort required to maintain a franchise is also not to be underestimated, I enjoy my passion for photography and it is great to be doing this for a living, but I also have to supply the opportunity with my day to day engagement with clients and my marketing.
My advice would be to thoroughly investigate the franchise and the opportunities offered. Read and digest the case studies, and examine franchisee backgrounds and previous careers. Make sure the capital required to move the franchise forward is sufficient to allow a period with low or no income. Don't expect an immediate return on any investment as it will be a slow burn to become consistent. You need the passion and drive to maintain this early period, and enough courage and capital to drive it forward before realising income. Be prepared to consult with the franchisor at all times for advice and support, especially in the start-up months.
I'm really looking forward to continuing to build my business and attract more wedding work to add to my growing portfolio.
Visit Paul's studio, Barrett & Coe Fordingbridge which opened in July 2012